Memory
What can you say about Memory that isn't obvious from the screenshots? Plenty as it happens – for starters, 'it doesn't work'…
Memory is the traditional 'turn the cards, find the pairs' game also found on Nintendo's '42 All-Time Classics'. There are five themes to choose from, namely consoles, pokémon, flags, letters and colours. Unfortunately, there are no multiplayer options. So far, so good, but then you find the bugs. Every so often the game turns the cards by itself, confusing and irritating the player, and it sometimes crashes altogether, leaving you no option but to switch off.
A simple game like Memory can be a whole lot of fun as a home brew game, but when it's this broken, it's no fun at all.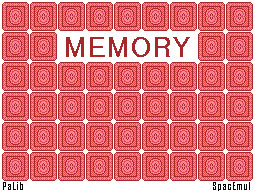 Above: Title screen on the Nintendo DS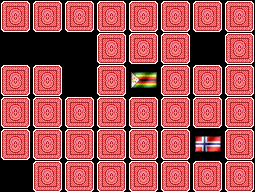 Above: No.... they just dont match at all !
To Return to the competition home page click here